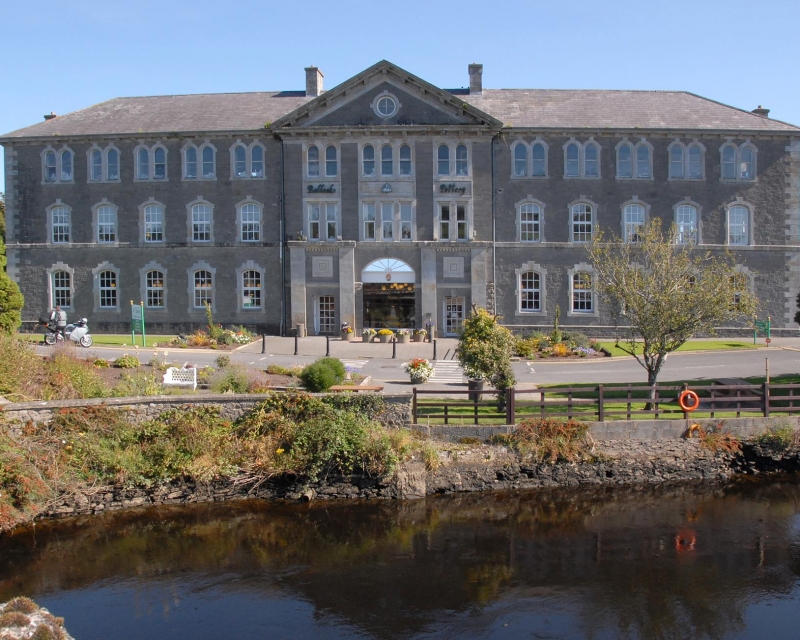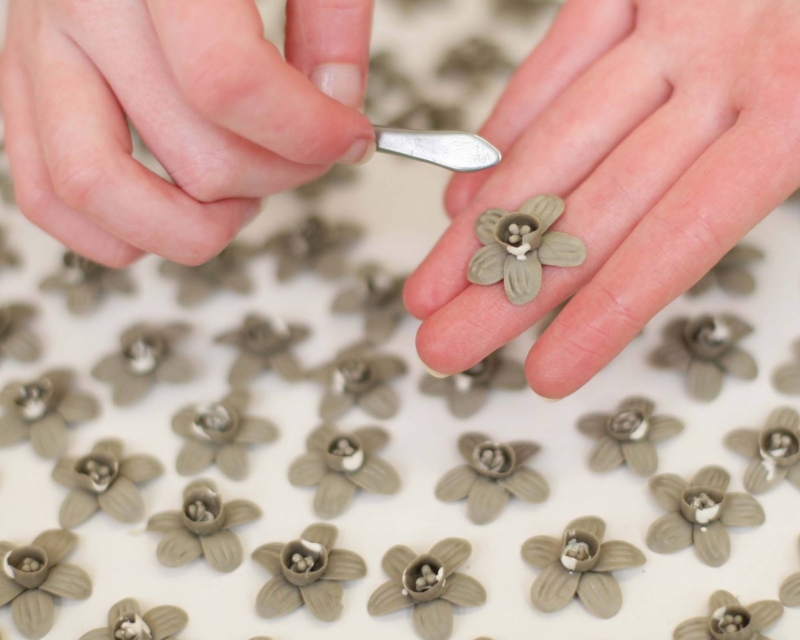 Described by a travel writer as "One of Ireland's Top Five Visitor Attractions", the award-winning Visitor Centre offers a fascinating and above all, enjoyable insight into the life and times of a renowned company which has become a global icon for Irish Design and Craft Skills.
Join a Tour – signalled by the chime of the Belleek Pottery's original Works-Bell and follow your personal guide to the heart of Belleek. Watch the moulding and casting teams fashion every beautiful piece until it meets the highest standard of perfection.
See how the intricate lattice-work of Belleek's most distinctive products is meticulously crafted by hand, and delicate flowers created petal by petal. Discover how the artists enhance every item by applying decoration and painting pastel colours onto the pearl-like glazed finish which takes its name from the translucent Parian Marble of Ancient Greece.
Relax – over a refreshing cup of tea, coffee, snack or lunch in the Award-Winning Tearoom where the mezzanine-level window tables overlooking the river are particularly popular. The local fare is excellent and the tableware is of course, the finest Belleek.
Head For – the Museum where Belleek's rich heritage is illustrated with a display of magnificent creations from every Belleek Period. As well as masterpieces like the Exhibition Centrepiece in the entrance hallway and the exquisite Prisoner of Love Figurine (once stolen by art thieves and recovered soon after), you will also find examples of early sanitary ware and even electrical products!
Round Off – your visit in the spacious showroom, an Aladdin's Cave of Belleek items of all kinds including a china replica of the Belleek Works-Bell, special giftware for weddings, new baby and Christmas 'must haves' from the Classic Shamrock collection to the contemporary cool of the Belleek Living range. Look out for the new Casual Dining range as well as retired lines in the Collector's Corner. Your purchases may be mailed to any part of the world.
For details of Opening Times and Guided Tours of the Belleek Pottery please visit the website – www.belleek.ie